Plenty of blogs and websites these days are on the Internet but are not getting any attention at all. The reason for this, largely, is that the people who own these blogs didn't bother following up on them. A spark of inspiration that burned out as soon as they published the first few blog posts. Obviously, one of the most important things to keep in mind when getting into blogging is to know what you're getting into. It shouldn't be a whimsical pursuit wherein preparation time is pretty much unheard of. Fortunately, one can easily come across other blogs and websites with at least one helpful guide on how to start off.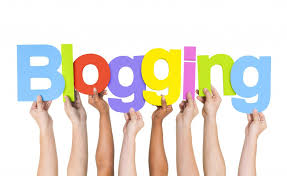 The very essence of blogs is content. And for the most part, blogs thrive on written content. Sure, there are special blogs out there that are themed around regular video and photo content. But even then, at the very least, they will still have captions that describe the visual media. On top of that, a line of text will also be required as an alternate entry to photos and videos for search engine optimization (SEO) reasons.
It's obviously important to get in touch with one's writing capability in order to come up with regular content. Not just any content, though - but one that can provide relevant substance to the target audience. Unfortunately, this is perhaps one of the biggest obstacles that blog users will encounter. Not everyone is a good writer, let's make that one clear. However, not having the talent to write doesn't equate to not having the ability to write. There are plenty of writing prompts and writing tutorials out there that can get anyone started with good writing after a few hours of tutorials. All it really takes to succeed these days is dedication and resourcefulness. There are unlimited learning resources available on the Internet.
In addition to learning how to write for good, consistent and relatable content, an aspiring blog owner should also accept the fact that setting up a blog requires a little bit of technical knowledge in web development. Not that much, but at least knowing basic markup for writing and even simple layout and designing through CSS brings a lot to the table. Sure, it may sound like a huge chore and an absolute headache for anyone who's rushing to create a blog. But the key to putting up a successful blog is to plan carefully and avoid being impatient. Especially since blogs don't really earn much in its infancy. Let it grow the right way.
Another important thing to consider when starting a blog is choosing the right service providers. When it comes to blogs and websites, choosing the right hosting platform can be overwhelming. It can delay planning simply because there are plenty of service providers to choose from. Unfortunately, this is one of those things that really need a lot of thinking and comparing. The process of making your website includes determining which hosting service can provide a consistent uptime, while also charging you with a reasonable rate. If money weren't an issue, definitely go to websites that have the least rate of downtime and has unlimited storage options.