Have you decided that it is time for you to start a blog, time for you to use a blog in order to expose your ideas and thoughts? We live in a world in which we have all sorts of communication tools at our disposal, which is absolutely amazing; blogging is one of them and we would like to congratulate your idea for starting a blog. If you have great ideas and thoughts and you are more than happy to share your expertise with other people, then this is great. The only problem you might have is that you are still a beginner in blogging, so it would be a wise idea for you to gather lots of good info on some tips and tricks that can make your life easier. You probably know, in theory, that the steps of creating a blog are: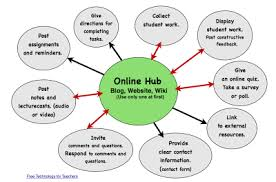 · Choosing the blogging platform
· Choosing the domain name
· Choosing and customizing the theme
· Adding posts and pages.
However, do you have any insights into the steps mentioned above? Do you know some inside tips and tricks that can guide you towards making some wise choices? As a beginner, I am sure of the fact that you don't know much about some inside tips and tricks for the steps mentioned above but we are more than happy to share with you what we already know. We know a lot about how to choose the best hosting or how to make wise choices, for example, in which concerns the theme of a blog, so check out the info below and use it as a guide to blogging.
When it comes to choosing the blogging platform, the hosting platform, a lot of beginners opt for the free ones available. We are not saying that this is wrong but we truly believe that it is better to opt for a paid host. A free hosting will have serious flaws and you will quickly realize that you have no control, you have no customization options and, in addition to these, you will have limitations, such as limitations for posts and images and even limitations in which concerns your videos.
As far as the customization of the theme is concerned, we have some tips and tricks to share with you here as well. We truly believe that a beginner in blogging should do some additional reading on good and bad practices in which concerns the customization of the theme as it is thanks to it that you can attract visitors or make them run away. By reading more on this, you will learn that when you choose a theme for the blog, you need to look as responsiveness, speed and simplicity; the simple themes are the most attractive ones for readers. Also, make sure that the theme you select is an easily customizable one and that it has SEO readiness. These are all tips and tricks to consider when you work on creating your first blog, so put them into practice and the final result will be a great one.